How Bullying's Effects Reach Beyond Childhood
Posted by LibeRaCe on September 19, 2013
See on Scoop.it – ESafety and Digital Citizenship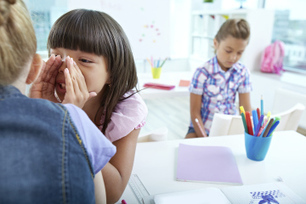 Philly.com (blog) How Bullying's Effects Reach Beyond Childhood TIME (blog) The death of 12-year old Rebecca Sedwick, who was apparently the victim of an online bullying campaign for more than a year, demonstrated the ever-widening reach of the…
Llandrillo Library's insight:
What support systems and proactive outreach activities do you have in place in your organisation to help your learners ?
"the ever-widening reach of the destructive behavior, beyond social media into apps that touch young students in the harshest and most personal ways. At the same time, research is documenting how devastating the practice can be for survivors as well, with studies showing that kids who were bullied have a harder time holding down a job, and can suffer from psychiatric troubles into adulthood compared to children who were not bullied."
Read more: http://healthland.time.com/2013/09/16/how-bullyings-effects-reach-beyond-childhood/#ixzz2fKHA93PT
See on healthland.time.com